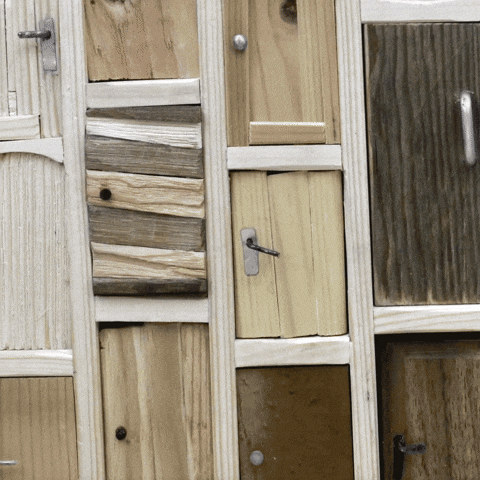 Use your internship to open as many doors as possible!
Landing an internship is a big relief! Now with hard work, if you impress your team, your internship might even convert into a job offer that you'll want to say yes to. This article is about how to excel during your internship so that it can open a door for your first job after graduating. It is also about how to continue your search. You may want to keep your search going, just in case you don't get a return offer, or so that if you do, you might have more than one choice and even increased power to negotiate.

One note on timing: Companies have vastly different hiring timelines, and unless you are going into consulting or investment banking, summer may be too early to actually apply for most full-time jobs. You do not necessarily need to actively apply for roles during your internship, but you definitely want to think about how your internship can help you as you apply for future roles.

To maximize success during your internship, an article called Balance Careers article called How to Get the Most Out of Your Internship recommends several following steps in detail — all of which will also help as you maintain your long term search.
While you continue your search
take these steps to maximize your internship experience:
| | |
| --- | --- |
| Expand your Knowledge | Build Confidence in Workplace Practices |
| Broaden Your Skills | Give It Your All |
| Log What You Do | Ask for Feedback |
| Form Connections & Find a Mentor | Start Your Career Journey |
Source: How to Get the Most Out of Your Internship, Balance Careers, by Madeleine Burry
Completing these tasks will help as you continue your search in the following ways:
Your expanded knowledge and skills should be added to your resume and LinkedIn profile.
Logging what you do during your internship will help you track your successes, which you will add to your resume, LinkedIn, and share in job interviews.
The confidence you gain in workplace practices will help you identify what you want in your workplace, and becomes invaluable during job interviews.
The connections you form during an internship can become future job referrals, mentors, and lifelong friends.
Feedback can help you grow, and a bonus tip — interviewers often ask for an example of a time when you were given feedback. If you get positive feedback, you can share that. If it's constructive, treat yourself kindly, and explore if there as an opportunity to improve.
By giving it your all, you will learn as much as you can, earn a strong reference from your employer, and hopefully, land an offer!
Combined, these steps will all help as you start your career journey.
4 practical ways to
maintain your search during an internship:
Meet with a Career Coach if you want help successfully navigating your search! We are here to support you as confident, capable, and resilient students!